Welcome to My site.
This is My general info page.
Please Read My site prior to making contact with Madame 9.
If you are looking for a GFE or a MILF for an hour or so you are in the wrong place,
Although
I am available to Escort you to dinner, a show, or other public events, and then take you home and spank your little sissy hiney or dress you up like My Princess, or we can do both, live life to its fullest!
Screening is MANDATORY.
Meeting in public prior to a private consultation is Mandatory.
I am about you finding your inner sissy, your inner slut. your submissive side, your inner momma's boy.
I am about Female Dominance and Control. This includes but is not limited to FemDom, Fantasy, Fetish and Role Play and lots of sissy play, cross dressing and submission. (I am not into hardcore pain or bondage).
This is accomplished through Coaching, Guidance, Consulting and some humour along your journey.
Now for Me cos' it is all about Me!
I am at a point in My life where I am able to pick and choose My subbie friends, I am very picky ( BITCHY) and I expect you to have some knowledge of what I require from you prior to you calling or emailing Madame. What is expected and required from you is explained on
My Setting Up a meeting Page
.
I am only for the wise mature adventurer, the man who plans the journey and does his research and is willing to put some time into the journey. This is My hobby not My life, you need to meet My standards and be the type of person whom I am intrigued by, not everyone makes the cut. I expect you to respect Me and My rules. I believe in discretion and respect which translates to DO NOT BLOODY TEXT MADAME 9, that really makes for a bad impression. Do not call Me Babe, sweetie, or honey. I am not your Babe, you are My babe, My slut bitch to used and played with.

I am a Mature Goddess. I DO NOT misrepresent My age or body size. We both have better things to do than waste each others time. I am who I say I am. I am 61. I have a very deep sultry voice and a sarcastic sense of humour. I read print newspapers and I avoid social media as much as possible. I went to an Elite university, which I worked hard in HS to get into, I consider having a thirst for knowledge and being well read to be an important personality quality.
I am vaccinated and boosted and expect no less from you.
Science is good!

My Goddess Stats:

5'6"

130-134 pounds

8-10 dress

7.5/8.5 shoe size depends on Designer

32E–28-38
I do have augmented breasts. I love the 1950-60 silhouette of a woman and decided to get enhanced to complete the look, like any fine piece of art it all works in concert. WAIT WAIT..this will be changing as of Dec 2022, that E will be a C. Too much is not always a good thing.


My lingerie and stocking size is generally medium, please refer to measurements. No tattoos or strange piercings, although I do have a diamond in my belly button.
If you would like to present Goddess with a Gift, I wear Wolford stockings and Agent Provocateur. The Real Real Gift Certificates are always appreciated. As are Amazon Gift cards.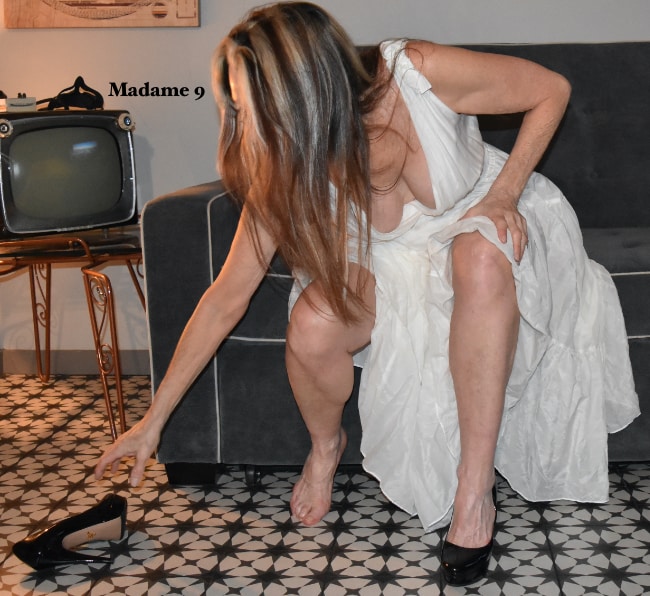 As a general rule I do not consult with those under 45.